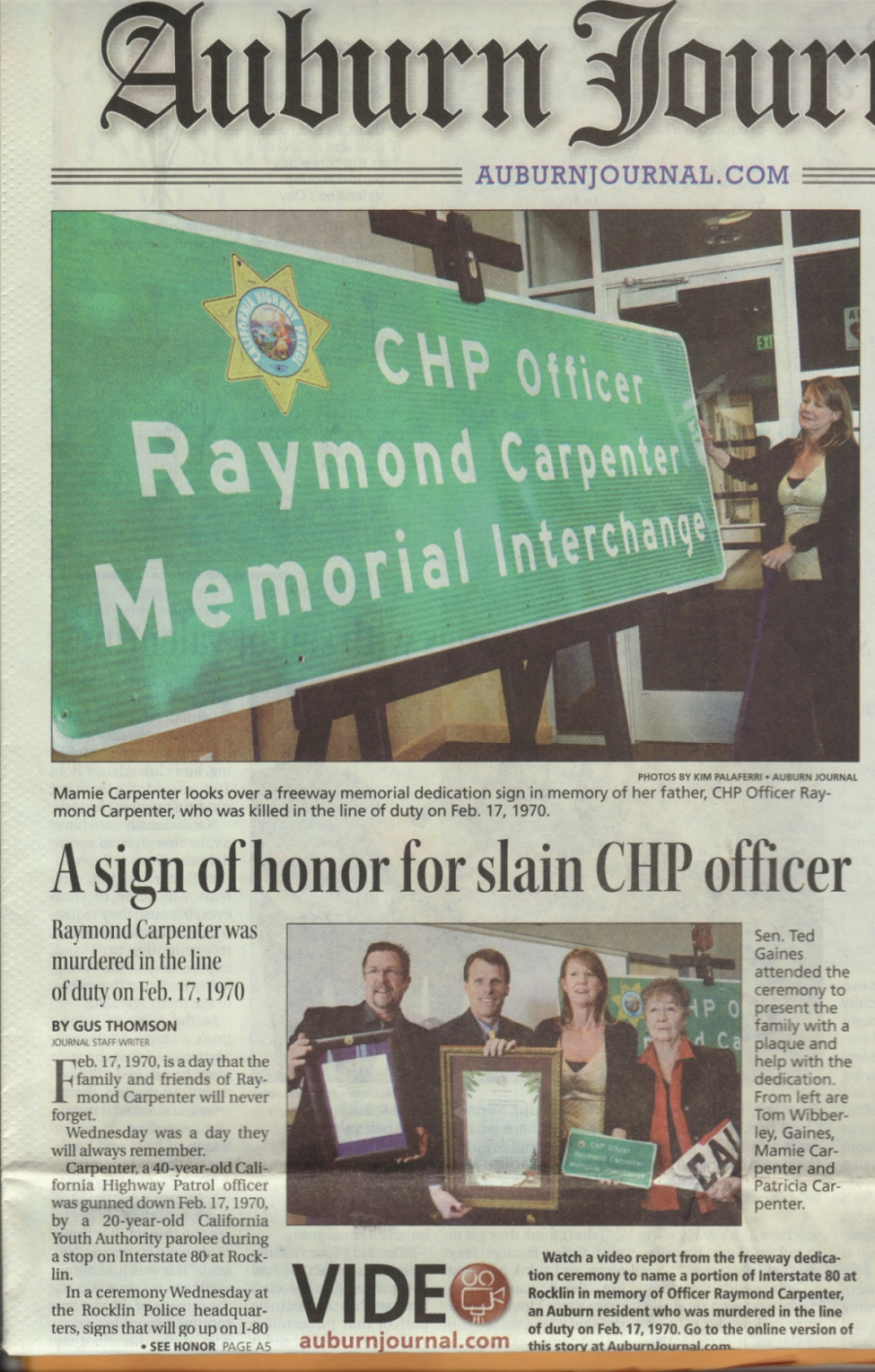 Ceremony held at the Rocklin Police Department.
Pat and Mamie Ray with Ray's Ceremony Officials, L-to-R:
SenatorTed Gaines,
Dr. Tom Gaines,
Mamie Ray, and Mom Patricia.
(Read online version at the Auburn Journal; www.auburnjournal.com)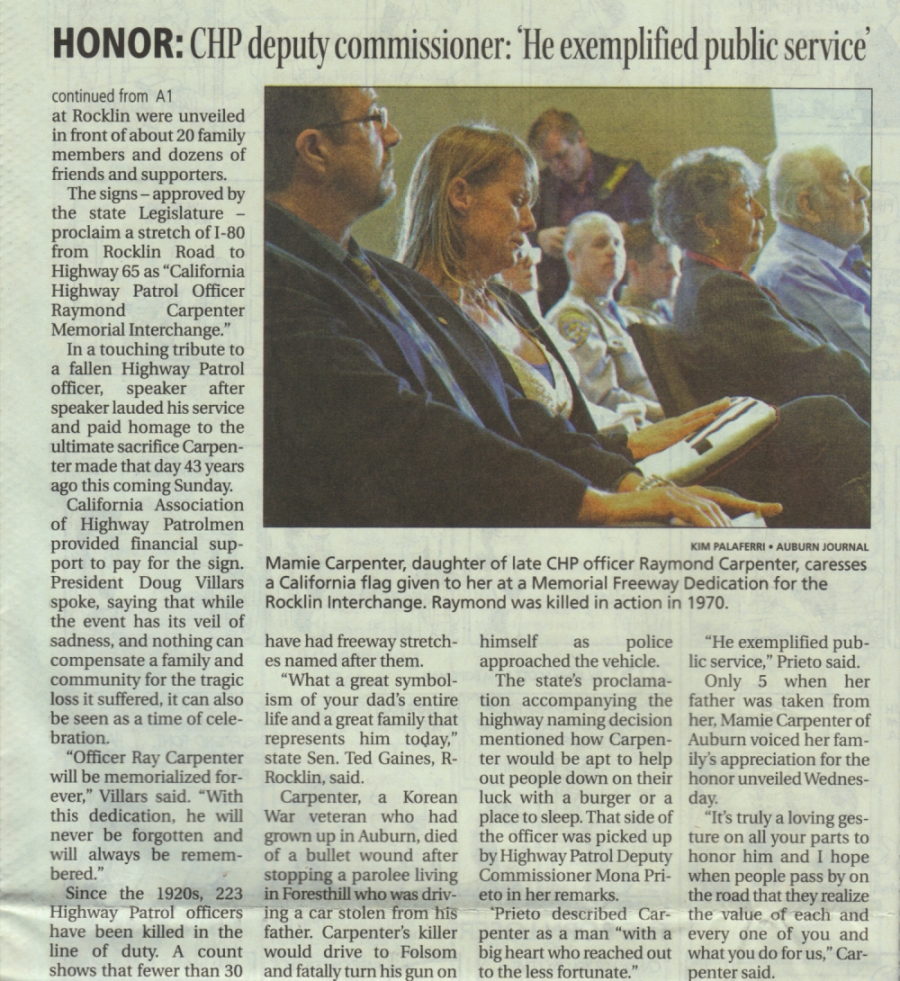 Ray's State Senate Proclamation included a generous reference to the day I first met Ray. He wrote me a ticket for speeding. Oh, yes, I did need that ticket, really, really bad! Then Ray offered that I spend the weekend with his family instead of making a trip that was way too long for the weekend time I had. That meeting began my weekends visiting Ray and his family. I soon discovered that "Highway Patrol" was where I was headed.
Thanks again, Ray.